Teachers and bandexperiences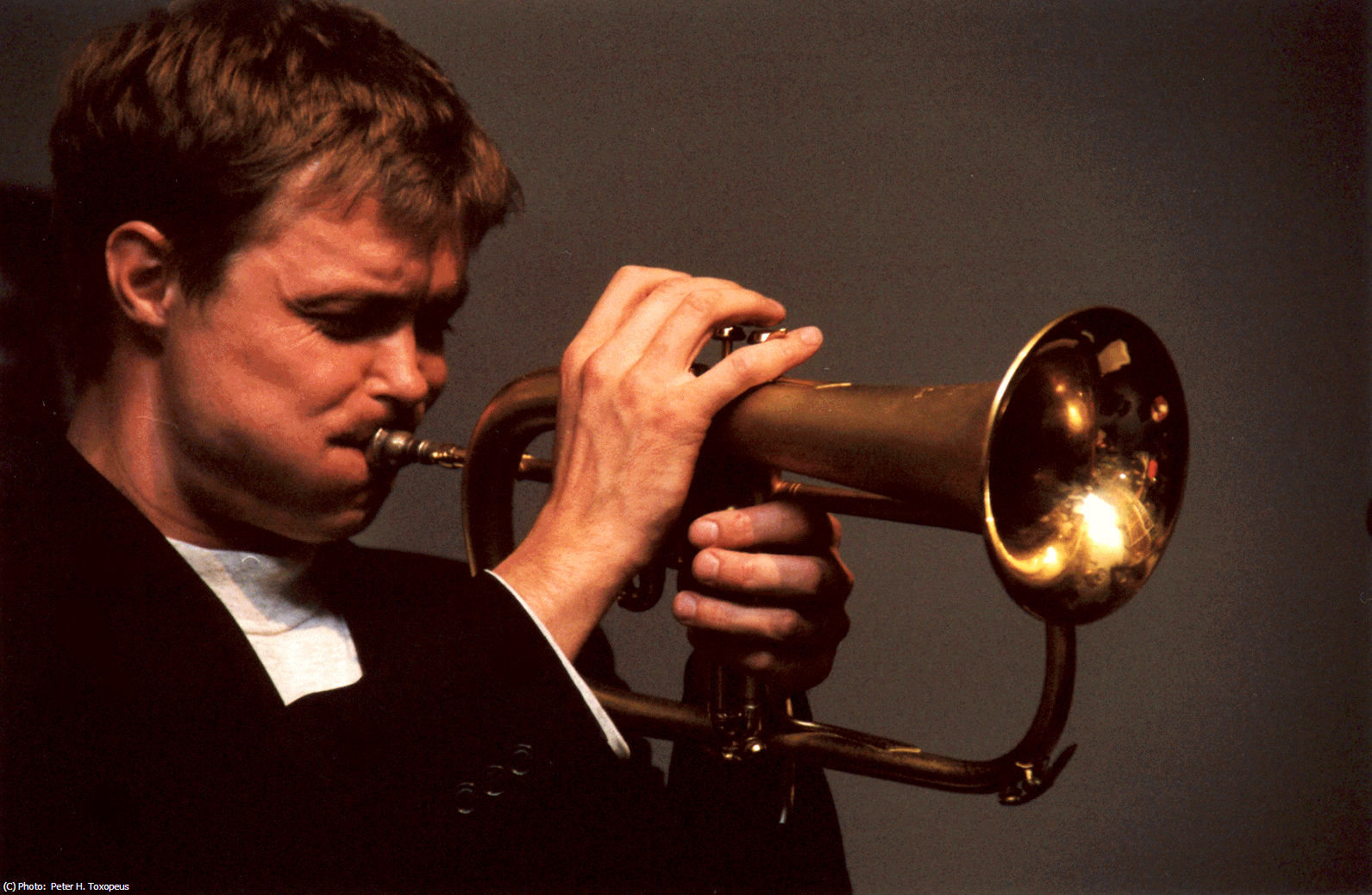 Loet van der Lee began playing the trumpet at the age of nine and started his professional career at 18. He graduated from the Hilversum Conservatory in January 1993. His teachers where: Ack van Rooyen, Cees Smal, Ruud Breuls, Allan Botchinsky, Bert Joris, Willem van der Vliet, Eric van Lier and Rob Madna.


At the end of 1999 he has made a study tour through the USA, sponsored by the Fonds voor de Podiumkunsten (the Fund for the Stage Arts) and the Fonds Jonge Musici (Young Musician's Fund) also known as the Prins Bernardfonds. He studied with Brian Lynch in New York as well as having lessons with Joe Magnarelly, Wynton Marsalis and Jim Rotondi. Furthermore, he received coaching from Bobby Shew and Malolm McNab in addition to guidance from Gary Grant, Clay Jenkins and Wynton Marsalis.
He has worked with, amongst others, the following;
*international jazz and latinjazz musicians: Lee Thornburg, Roy Hardgrove, Benny Golson, John Marshal, Madeline Bell, Philip Catherine, Deborah Carter, Benny Bailey, Perico Sambeat, Lee Konitz, Vincent Herring, The Four Freshmen, David Schnitter, Richard Ross, Dale Barlow, Diego Urcola, Andy Harderer, James Morrison (trpt), Wayne Bergeron, Eric Miyashiro, Brian Lynch, Pat Martino, Deborah Brown, John Marsellus, Dusko Goykovitch, Sonny Fortune, Ed Partyka, Dick Oates and Michael Moore.

*dutch jazz and latinjazz musicians: John Engels, Michiel Borstlap, Cees Slinger, Dick de Graaf, Greetje Kaufeld, Jesse van Ruller, Benjamin Herman, Henk Meutgeert, Mathilde Santing, Ferdinand Povel, Denise Jannah, Marjorie Barnes, Hans Dulfer, Stochelo Rosenberg, Izaline Callister, Trijntje Oosterhuis, Mathilde Santing, Gerardo Rosales, Fay Claassen, Lucas van Merwijk, Jesse van Ruller, Martijn Vink, Paul van Kemenade, Ilja Reijngoud, David Kweksilber, Bart van Lier, Rik Mol, Wolter Wierbos, Carl Schulze, Ack van Rooyen, Jan Menu, Soesja Citroen, Nils Fischer, Marc Bischoff, Armando Vidal Sanchez, Gerardo Rosales and many others.

*pop musicians: Gerard Joling, Jeroen van der Boom, René Froger, Waylon, Boris Titulaer, Berget Lewis, Candy Dulfer, Xander de Buisonjé, Do, Piet Veerman, Jan Keizer, De 3J's, Acda en de Munnink, Nick en Simon, Edsilia Rombley, Lee Towers, Caro Emerald, Karin Bloemen, Bram Vermeulen, Mieke Stemerdink, Belle Perez, Stanley Burleson, Wolter Kroes, Beatrice van der Poel, Theo Maassen, Tim Akkerman, Jenny Lane and Julian Thomas and many others.

Loet has also performed and toured with numerous ensembles and orchestras, such as:
The Holland Bigband, Jazz Orchestra of the Concertgebouw, Loet van der Lee Quartet/Quintet, New Cool Collective Big Band, The Millennium Jazz Orchestra, De Contraband, Gerardo Rosales Latin Jazz Ensemble, Nueva Manteca, Major League, Descarga Amsterdam, Cubop City Big Band, Venezuela Sonora, Lucas van Merwijks Music Machine, The Amsterdam Jazz Quintet, Atlanta Youth Orguestra, Glenn Miller Orchestra directed by Wil Salden, Big Band Bremen (Germany), Atlanta Youth Orchestra (USA), the Noordpool Orkest, Catchau Sounds, Lucas van Merwijk Music Machine and the Jeff Jeralamon Bebop Express (Spain).